Please join us at the Multnomah Athletic Club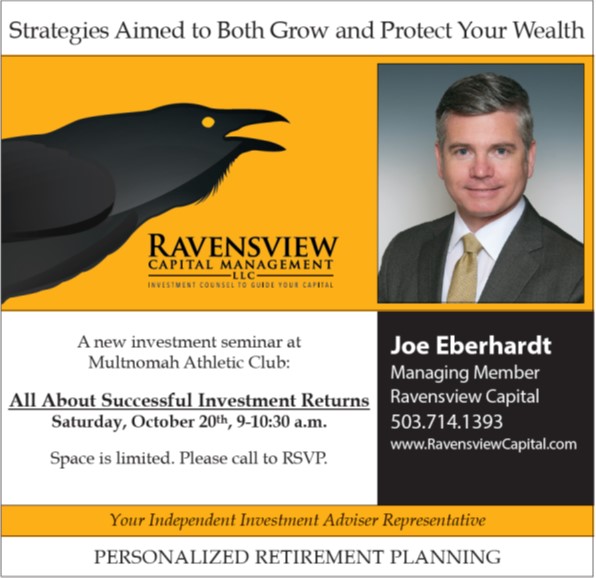 FREE Investment Seminar
Please join us to learn:
All About Successful Investment Returns

.
Where do returns come from?

Interest, dividends and capital gains

How to get successful returns?

Diversification, rebalancing, fundamentals, and liquidity

What are appropriate return expectations?

Risk pool allocation

Inflation, bubbles and the business cycle

Boosting returns

When everything falls in price at the same time…
It's an opportunity to get your questions answered in the company of like minded people who want to know more about investments.
Please contact me directly if you have any questions about the event or how to register.
Feel free to bring a guest.  Coffee and continental breakfast buffet provided.